1/4'' Air Die Grinder, 22000RPM/90Degree Air Angle
US$
15.99
Wholesale
Bulk Buy Discount
Order more and enjoy the savings
Bulk Buy Discount
Order more and enjoy the savings
Add to Wishlist
Shipping method
Shipping
Shipping Fee *
Estimated Shipping Time
Tracking Information
*Estimated fee, the actual amount is calculated during checkout.
Product Description
Features:
-90 Degree Angle
-Compact and Lightweight
-Die Cast Aluminum Body
-Lever Throttle for Feather Control
-Rear Exhaust Air Flow System
-Spanner Wrench Included
-Coupler Fitting Included
-Free Speed: 20,000rpm
-Collet Size: 1/4"
-Inlet Size: 1/4" NPT
-Hose Size (ID): 3/8"
-Air Consumption: 3cfm
-Air Pressure: 90psi
-Tool Length: 6"
-Tool Weight: 1.1 LBS
-Rear Exhaust
-Precision gears and bearings reduce vibration and spindle run-out.
-Designed for debarring, polishing and grinding,etc.
-Compact low weight design.
Package Included:
1x Air Die Grinder
2x Wrench Tools
1x US Ports
1x Manual
Warren Wade
What I needed fot tight spaces
Works great, smooth operation
July 19, 2019
CUSTOMER REVIEWS
CUSTOMER REVIEWS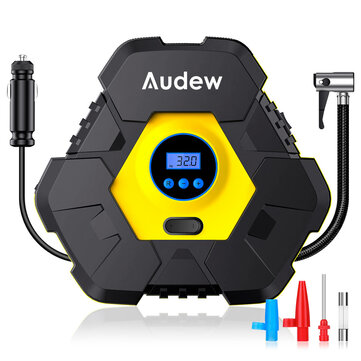 10
Average rating:
4.65 / 5.0
Warren Wade
What I needed fot tight spaces
Works great, smooth operation
July 19, 2019
Pablo
Not bad
Dose not come with blades
April 24, 2019
H. Pagay
NICE CLEAN SOUNDING LITTLE AMP BUT WATTAGE IS INFLATED
Bought this product to power up a Klipsch Pro Media 2.1 THX since the plate amp on the sub woofer died. Compared to the original plate amp which was 2 X 35 watts for the satellite speaker and a130 watts for the Sub woofer the satellites only gets half as loud. The advertised 2 X 45 watts is inflated. Overall the amp sounds very good and clean and doesn't distort even when turning it to max level. This amp is not as as dynamic and as powerful as the original Klipsh plate amp. This will tie me over until I save up for a better more powerful amp.
January 17, 2019
Lance Newcomb
Great sound!
Compact, zero noise, many features, doesn't get hot. MUCH better option than a stereo system or 2.1 speaker set for a computer.
January 03, 2019
Constantin
Good product but not as loud as I expected
I read a lot about small size amplifiers before I decided to buy this one. For the money that I payed for it I am satisfied but I was expecting it to be louder. I have 2 Sony speakers 8 ohm (Ω) and 150W power each, that I wanted to use with my Samsung TV. I ended up running the aux audio out wire directly from the tv receiver to the aplifier because the Bluetooth option wasn't able to make the connection between the amplifier and the TV. I was able to connect to the amplifier via Bluetooth with my phone though and it worked fine but i wanted the TV to work. I was expecting it to be a little bit louder and I thing I used the proper thickness cable for the speakers. 1st time I ran a very thin cable to test it and u can barely hear the music. This changed when i used a thinker wire for the speakers.
December 19, 2018
See More
Reviews are only accepted from actual purchases!
Please ensure the review you are submitting is for the described product and item(s) has been shiped.
Success!Your review was submitted!