9PCS ESD Tweezers Kit Precision Non-magnetic with Storage Bag
US$
14.89
US$25.98
Wholesale
Wholesale Price
Bulk Buy Discount
Order more and enjoy the savings
Bulk Buy Discount
Order more and enjoy the savings
Add to Wishlist
Product Description
Description: Anti-static tweezers for precision electronic components production, semiconductor and computer heads and other industries.
Material: stainless steel
Package included:
1x ESD-10 (122mm)
1x ESD-11(140mm)
1x ESD-12(135mm)
1x ESD-13(122mm)
1x ESD-14(122mm)
1x ESD-15(117mm)
1x ESD-16(127mm)
1x ESD-17(117mm)
1x ESD-34A(119mm)
Larry S
This product works great. I use it to remote control a battery operated 12v bilge pump that I overvolt to 14.4 -16.8v. This product can support the higher voltage for input control as well as load switching so I only have to use one battery. :-) Very pleased. Highly recommended
September 11, 2019
CUSTOMER REVIEWS
CUSTOMER REVIEWS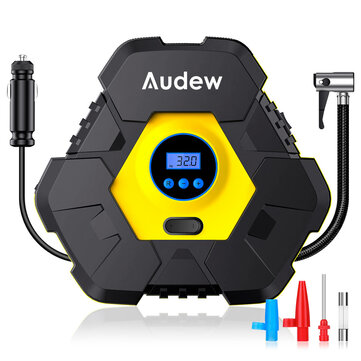 10
Average rating:
4.65 / 5.0
Larry S
This product works great. I use it to remote control a battery operated 12v bilge pump that I overvolt to 14.4 -16.8v. This product can support the higher voltage for input control as well as load switching so I only have to use one battery. :-) Very pleased. Highly recommended
September 11, 2019
Send Me Free Stuff
Its a wireless relay pack, I didnt expect too much. It turns on and off the respective relay, there is a few modes of operation. I'm using it as an on/off switch. Using it to turn on and off amplifiers in a car, simple... right? The frequency that this operates on must be quite common, because I've been having random dead batteries due to this drawing power and randomly turning on and off relays. It works great for what it is, but do not expect this to be a secure means of switching.
September 11, 2019
jorge
Now I am able to control the locks on my business
September 10, 2019
Ivan Korsund
they could have used a better translator, works well but could use a better antenna
September 03, 2019
Robert
Hello, I wanted to put this comment in the Customer Questions and Answers, but could not figure out how quickly enough... So for those of You who find that the Remote Control seems to get less functional over time, I may have a simple fix. Step#1: You open the Remote with a butter knife or a razor blade as if you were going in to change the battery. Step #2: You disassemble the remote a little bit so that you can see the Front Side of the Circuit Board where the 4 little metal circular switch elements are located. *Basically, each switch has some contact areas on the surface of the Circuit Board. Above those Contact Areas, there is a "Little Circular piece of metal that is concave". It is concave so that when it is not being pressed, it will be slightly elevated above the contact so that it floats above the metal contact areas on the Circuit Board. These little Circular Disks are held in place with a piece of clear tape. On my Remote, the C Button had become weak and intermittent. I looked inside and saw that the little circular disk associated with the C-Button had shifted from being pressed many times and was no longer concentric with the metal contact area on the circuit board. What I did was I used a sharp razor blade to carefully cut the clear tape off the circuit board and also to seperate each of the little metal disks. then I wiped clean the metal contact spots on the circuit board. Next, I cut out some little squares of electric tape that are slightly larger than the little metal disks. I put the little metal disks in the center of each little square of electric tape. Then I carefully placed the little squares of electric tape back on to the circuit board so that the little metal disks were as close to concentric with the metal contact areas on the circuit board as possible. Then I reassembled the Remote. At this point, the remote is working as well as better than it did originally. I am not sure how long this solution will hold the little circular disks in the ideal concentric position above there contacts on the circuit board. But I thought I would mention this in case someone has integrated this 4 channel receiver in to some nifty system and has started to have the intermittent problem. It might be acceptable to spend 5 or 10 minutes with a razor blade and an inch of electric tape to get it working like new again! Other than that, pretty happy with this unit so far.
September 03, 2019
See More
Reviews are only accepted from actual purchases!
Please ensure the review you are submitting is for the described product and item(s) has been shiped.
Success!Your review was submitted!