Security Metal Petty Cash Money Deposit Box Black
US$
16.48
US$23.47
Wholesale
Bulk Buy Discount
Order more and enjoy the savings
Bulk Buy Discount
Order more and enjoy the savings
Add to Wishlist
Shipping method
Shipping
Shipping Fee *
Estimated Shipping Time
Tracking Information
*Estimated fee, the actual amount is calculated during checkout.
Product Description
Petty cash box suitable for many uses such as at home, school or in the office.
Attractive appearance with a unique design,light and robust-gloss finish.
Sturdy construction with rounded corners .
Reinforced locking catch plate.
Fitted with high quality cylinder lock and supplied with two keys.
Features:
1, Strong steel construction
2, Can be used at home, in office, at school, in market stall etc
3, With a stainless steel carry handle
4, Removable tray has 6 coin sections
5, Reinforced locking catch plate
6, Comes with 2 keys
Material: Iron
Color: black
Dimensions: 15*11.5*7.5cm
Package included:
1 x Cash Box
2 x Keys
Haven't had issue yet. Great product
Cheap and good
October 03, 2019
CUSTOMER REVIEWS
CUSTOMER REVIEWS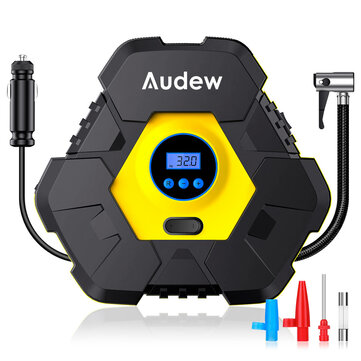 10
Average rating:
4.65 / 5.0
Haven't had issue yet. Great product
Cheap and good
October 03, 2019
Practical multimeters with simple oscilloscopes
I have ordered this multimeter to have one autorange and the function has to represent the signal. The price was the deciding factor for me, it is a simple oscilloscope but completely sufficient for me. The Auto Range function and the large display make it easy to use. By the way, the LM2001S switches itself off after a few minutes without a new measurement to save the batteries. Conclusion: The LM2001 is a very good and reliable meter that combines the features of a classic multimeter with those of a simple oscilloscope in a single device. It is much easier to handle than a separate oscilloscope. The LM2001S is therefore a universal tool that I would not want to miss in my daily repair work, as it makes debugging on circuits / boards much easier. I would buy it again at any time and also recommend it to friends and acquaintances.
September 28, 2019
Good oscilloscope/multimeter for home use!
I think what makes this oscilloscope nice is that it's a fairly inexpensive way to have a handheld oscilloscope without spending hundreds of dollars. I've found myself using the multimeter functionally more than the oscilloscope, just because I don't need an oscilloscope that often, but it's sure nice to have when I do. I think the instructions could be a little more detailed about how to use the oscilloscope instead of just saying how to put the meter in the different modes. Basically, it just seems like you'll have to look up online to know what/where to measure on your electronics/circuits to get the readings you're looking for. For my use, I haven't really needed the oscilloscope to be extremely accurate because I've just been measuring and trying to smooth out the square waves from my cheap led power source. Overall, it's a pretty good little package for anyone who's tinkering with electronics or just want to know how some of their things work. The screen is large and easy to read and I like that there's a specific off position on the selector so that I'm not accidentally pressing a button in a bag and wasting battery. If I had to pick one thing to improve, it's that I would add alligator clips in addition to the touch probes.
September 25, 2019
5 stars
No problems with shipping works great will buy from seller all day
September 23, 2019
I like this meter
I received this meter in good shape with all that was advertised to come with it. It works great but, the graphics portion seems to not work well but, I will work that out. I like all the extra features that this meter has. I'm sure any problems I am having are caused by lack of experience with this type of meter. I do like it and I give it a five star rating! I used it today on analyzing a solid state audio amplifier and it was great in measuring current and voltage and checking the value of the coupling and bypass capacitors. It's a keeper for me! I add this to my review. I didn't have the common lead plugged in securely when I was using the display function. This has now been corrected and the meter is working fine in all of it's functions. Always make sure the jacks are inserted securely. Like I said, it's a keeper!
September 22, 2019
See More
Reviews are only accepted from actual purchases!
Please ensure the review you are submitting is for the described product and item(s) has been shiped.
Success!Your review was submitted!